Alan Davidson was the founder of Hayes Davidson and a visual storyteller. One of the early pioneers of architectural computer graphics (CGI), he was a visual thinker who cast a human-centred spotlight on communicating architectural ideas to the wider world.​
Before he died in August 2018, he set up the Alan Davidson Foundation that supports a wide range of causes for people suffering from Motor Neurone Disease and associated neurological conditions. It also supports architecture and architectural initiatives.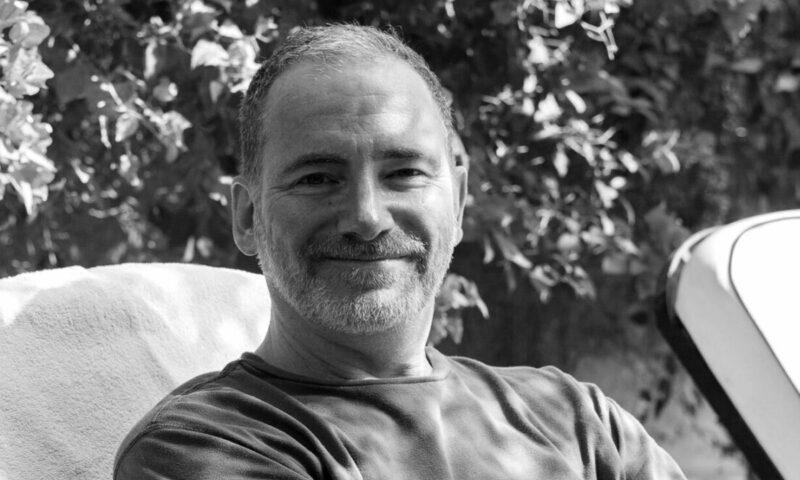 About
Alan Davidson
Alan Davidson was born in 1960 and was raised in Aberdeen. He studied Fine Art and Architecture at Edinburgh University before moving to London to work as an architect and architectural illustrator.
In 1989 he founded Hayes Davidson, the UK's first CGI-based architectural visualisation studio, collaborating with some of the country's best-known practices including Richard Rogers Partnership (RSHP), Zaha Hadid Architects, and Foster + Partners.

In 1997 he purchased and refurbished a warehouse building in Paddington, creating the first purpose-built studio for CGI-based architectural illustration. The 5,000 sq ft studio remains a grand and impressive space. The inner hedonist in Alan also meant the studio became renowned for its annual parties – a heady mix of cabaret acts and late-night revelry.
Even before Alan was diagnosed with Motor Neurone Disease in 2012 he had determined to create a meaningful legacy representing his life's work and passions. The diagnosis accelerated this commitment, and he threw himself into planning for the Alan Davidson Foundation, which was formed in 2015 as a charity registered in England and Wales. As well as supporting a range of charitable causes, the Foundation oversees The Davidson Prize – reflecting Alan's strong belief in the power of design to improve happiness and quality of life.